Hi guys
Couple month ago i started to work on this track wich is my first track, i tryed to make it ride like in real life. I almost finished the heightmap the way i wanted it but i figured out that the way i was doing was not really the best way to do (especially to smooth the jumps). Although the track is working pretty good but it's not the best it can be. To optimise it i'd have to completely recreate the heightmap and i don't have the time/will.
This is one of the reasons why i lost the motivation to finish the track.
I also add some objects that i made (except for the stadium) but they are pretty basic and uggly x).
As i said i lost the motivation of making tracks (beacause of a lack of free time mainly).
So i left you the track, the files and the PSD of the heightmap if someone is interested to finish it even if it's already rideable.
Here some pictures of the track: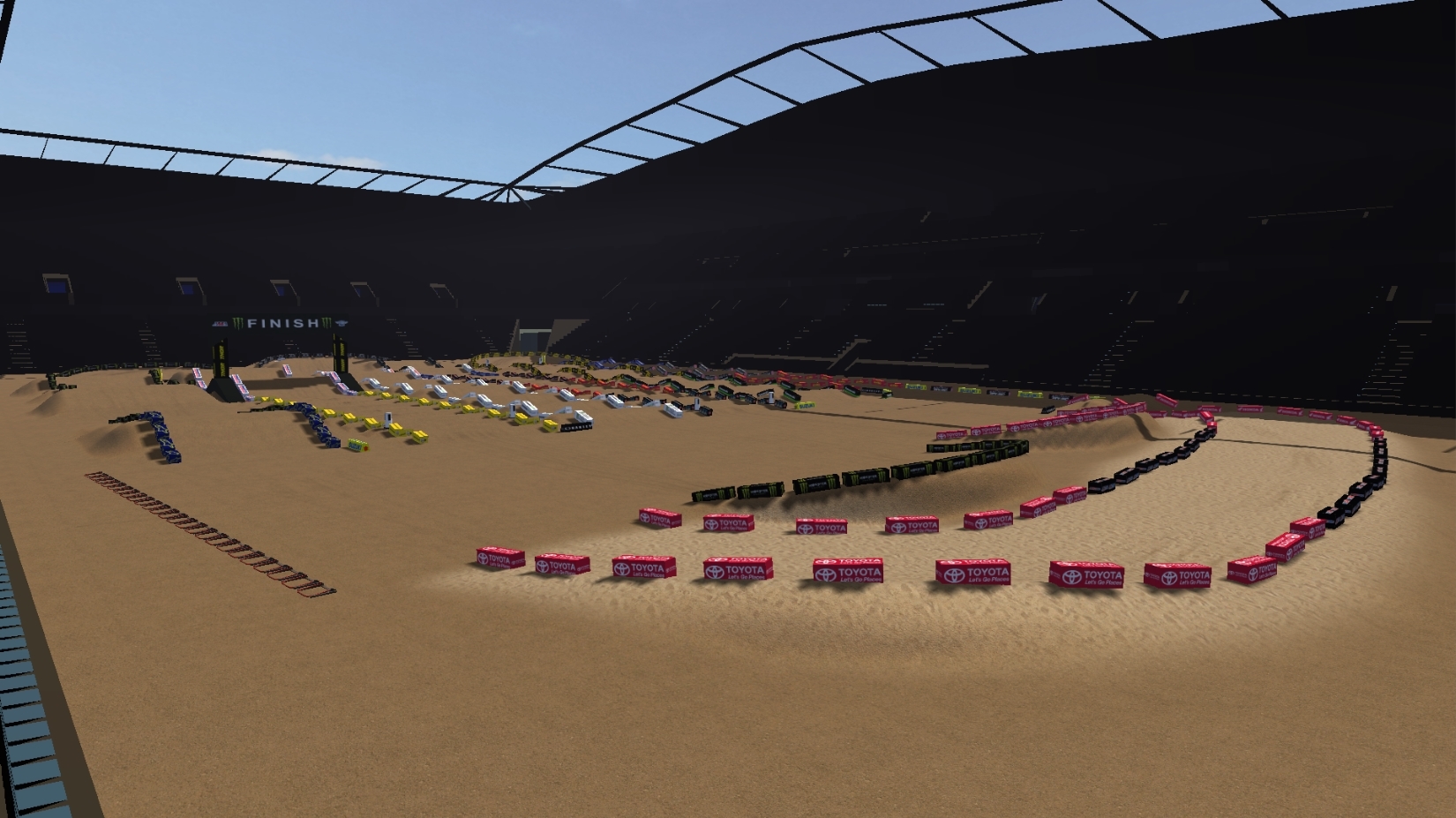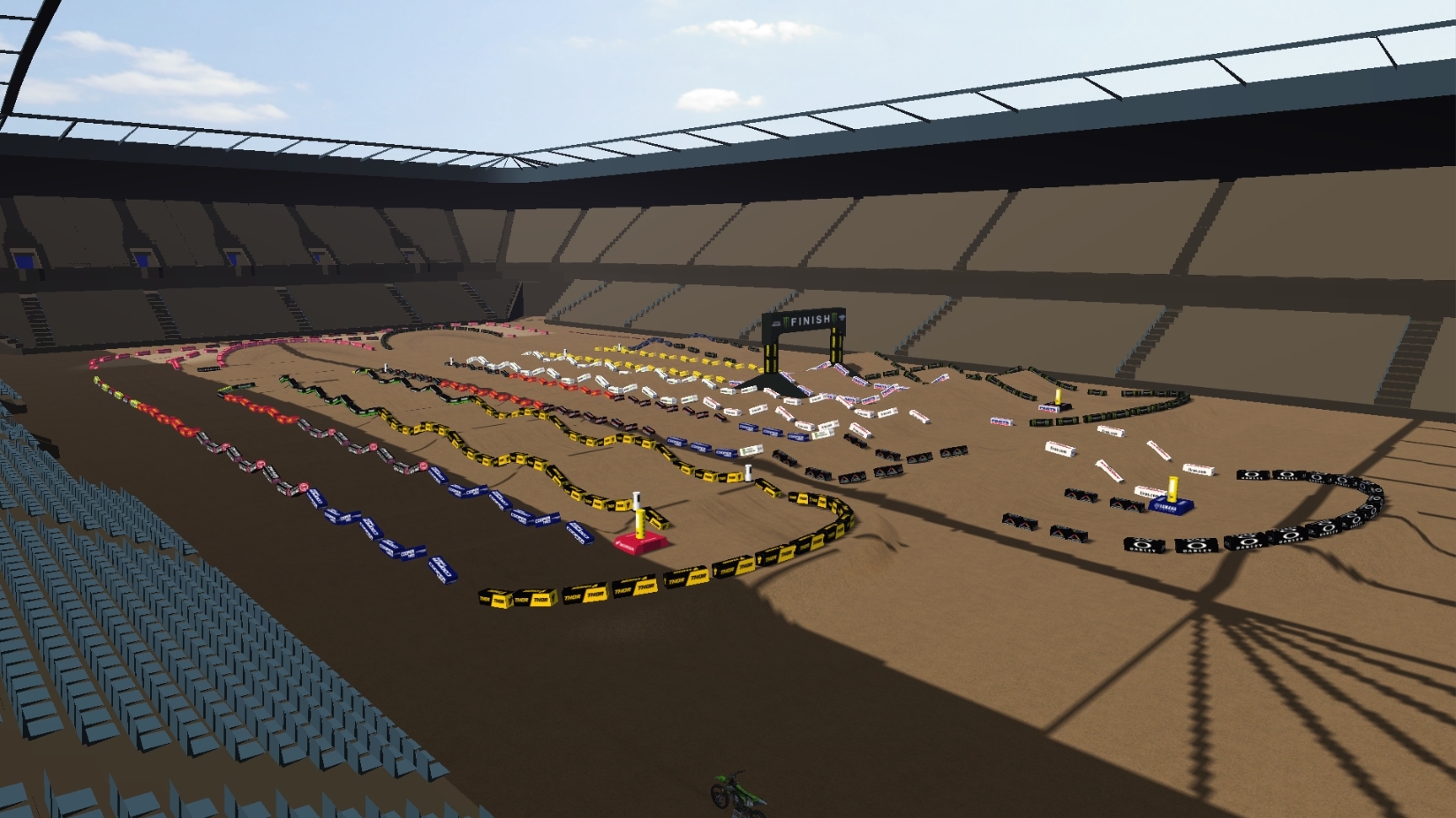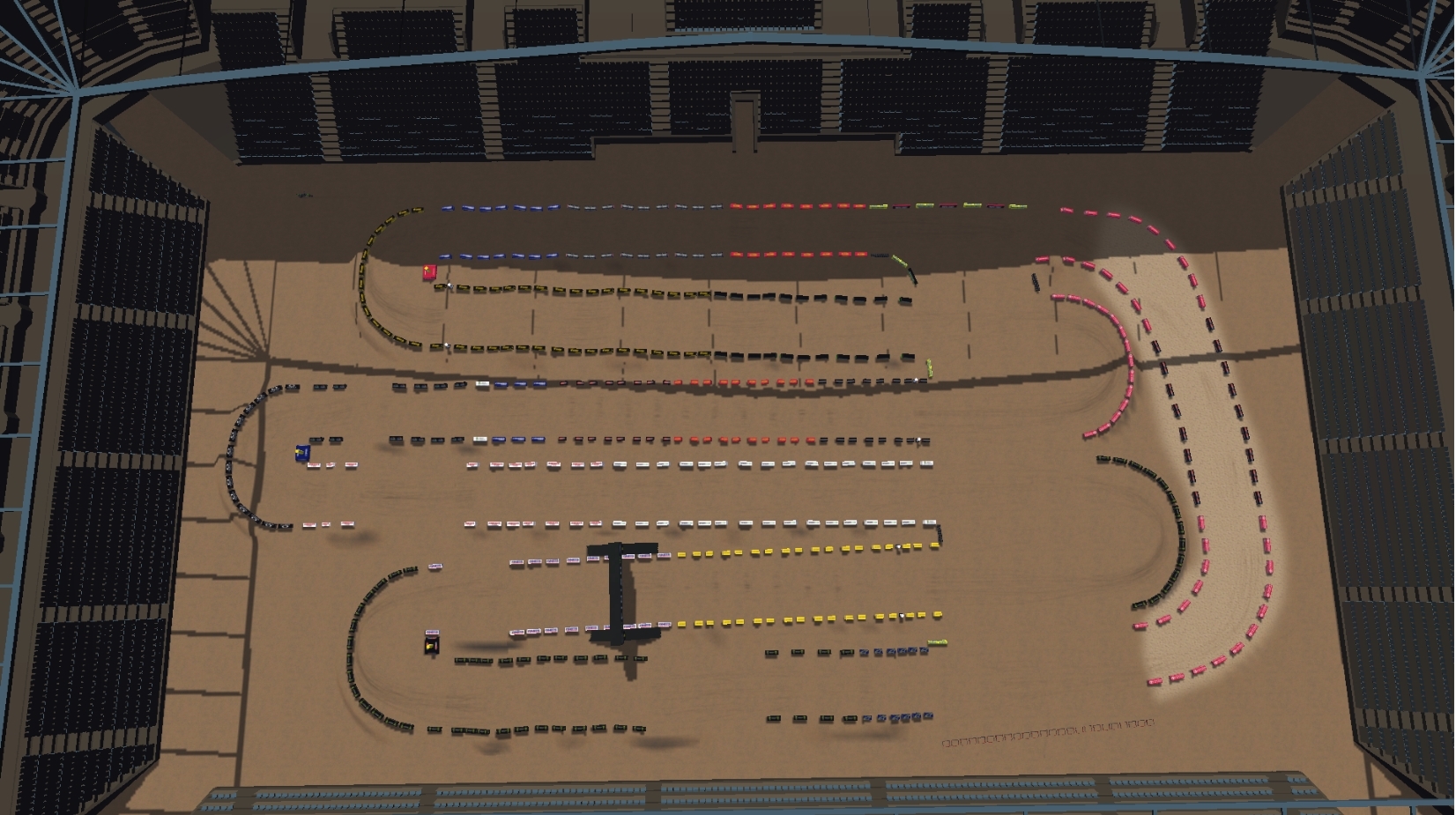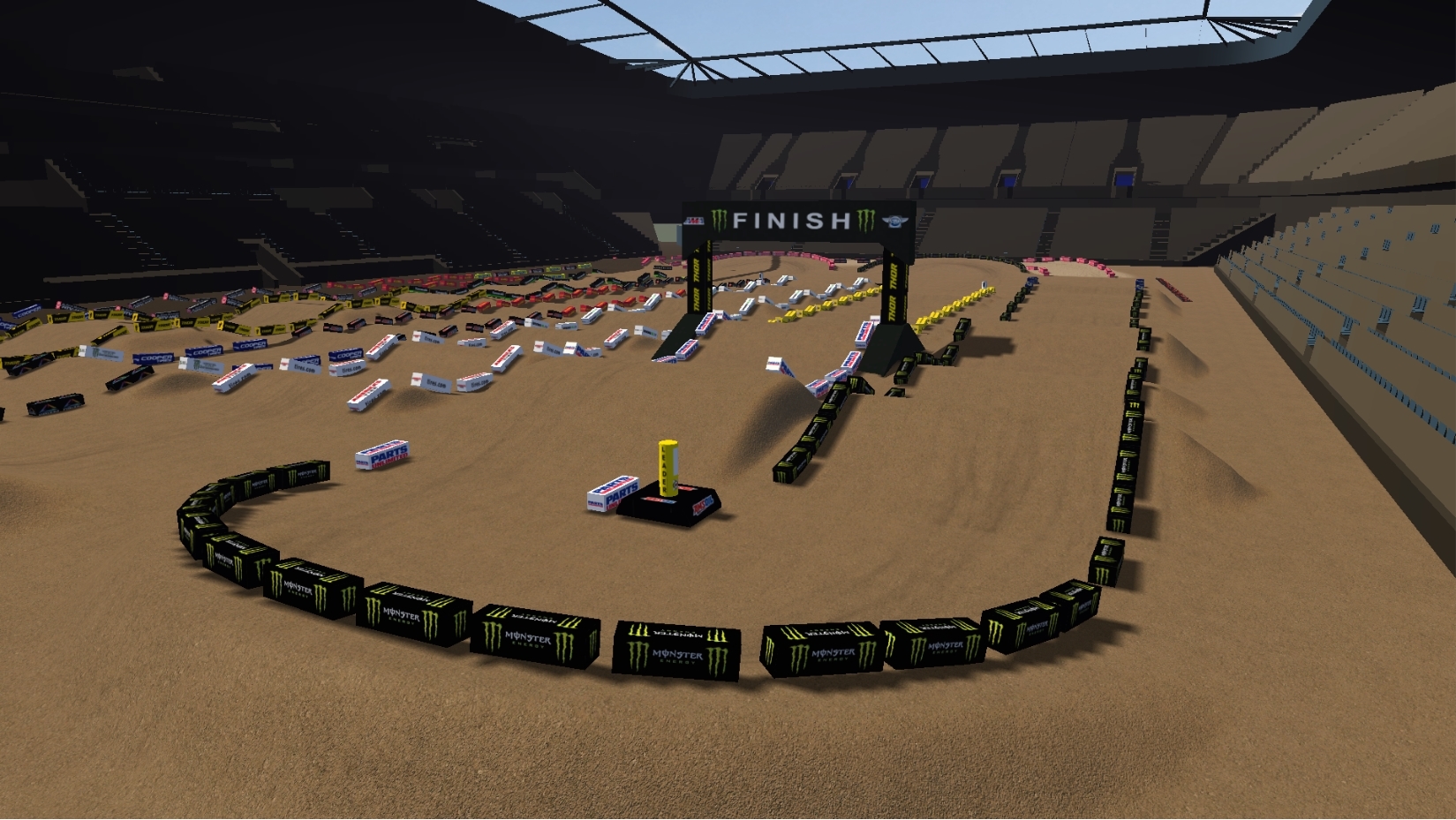 Track :
https://mega.nz/#!GxhUmI6Z!pSykk6JyTtth1g8K3vEAVJEFiDwEvZQ7tg0E_tsEkp8
Track files :
https://mega.nz/#!jswAlahS!VqrCt_L_gOhxN57bDh6QZ8RAX9mbgaKelK6HRwGLQ28
Psd of the track's heightmap :
https://mega.nz/#!epwWyQwa!OwJnBHEygiJfsOPpWr_oGIgWIclkCLrENQpACmN3fK8
I hope you enjoy the track at least how it is now !