1
« on: November 12, 2018, 04:18:23 PM »
I'm currently working on a night track with spot lights. The whole track should be dark, except for the areas around the lights. Does anyone have an idea on how to get this effect?
My idea was to create a new texture layer which would be a plain black texture which'll then be the top layer. That'll make the dark spots dark, and I can mask out the areas around the lights. The thing is though, with deformation, that layer will be ridden off. Once a couple of laps are ridden, the whole track would look lit and wouldn't look the way it's supposed to look. Obviously the shadow of the rider won't be right either way. We really need to be able to place more lighting sources so we can make proper night tracks.
This is the idea (image from Mx vs Atv twitter):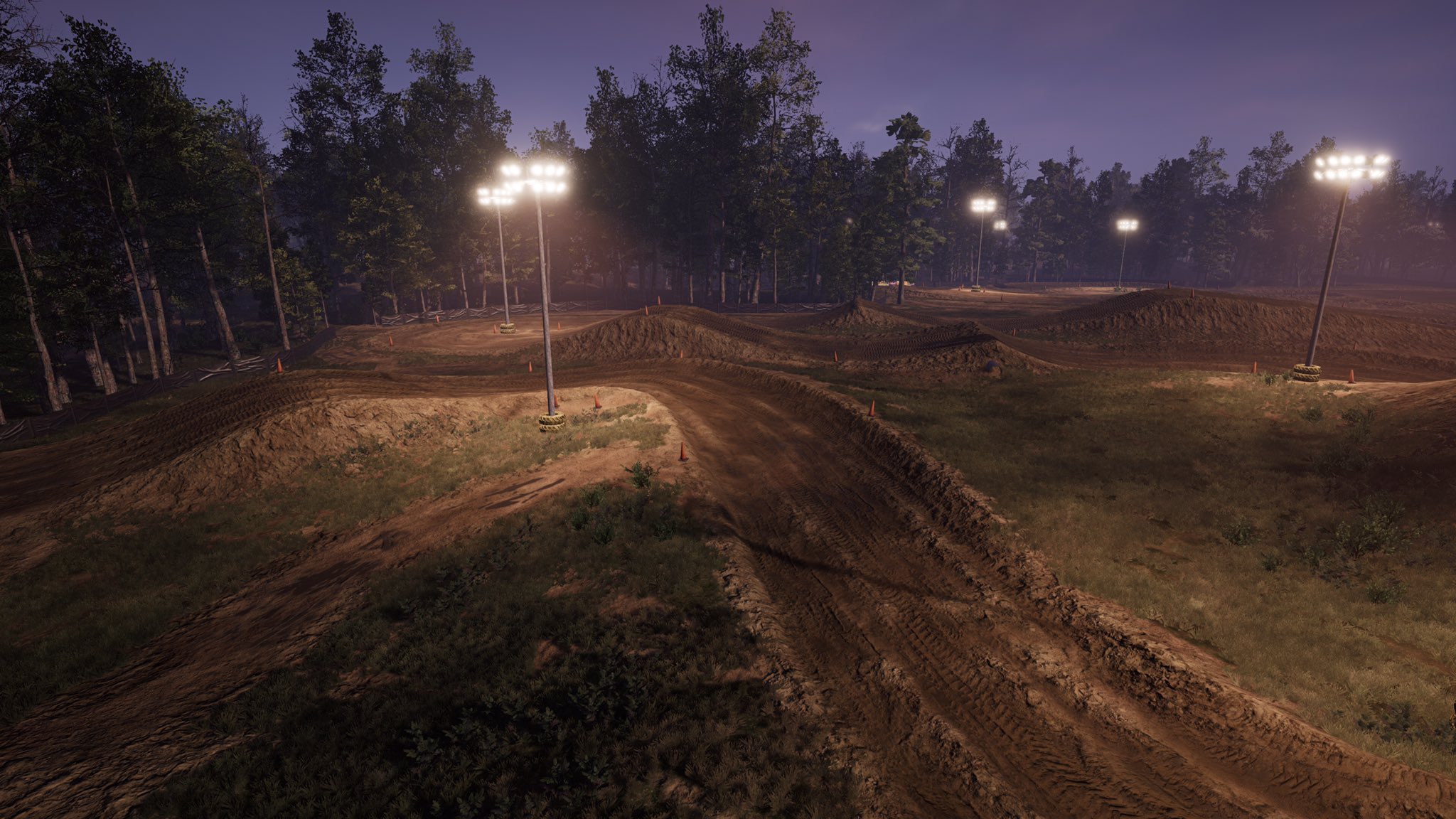 Tell me your ideas, be creative.