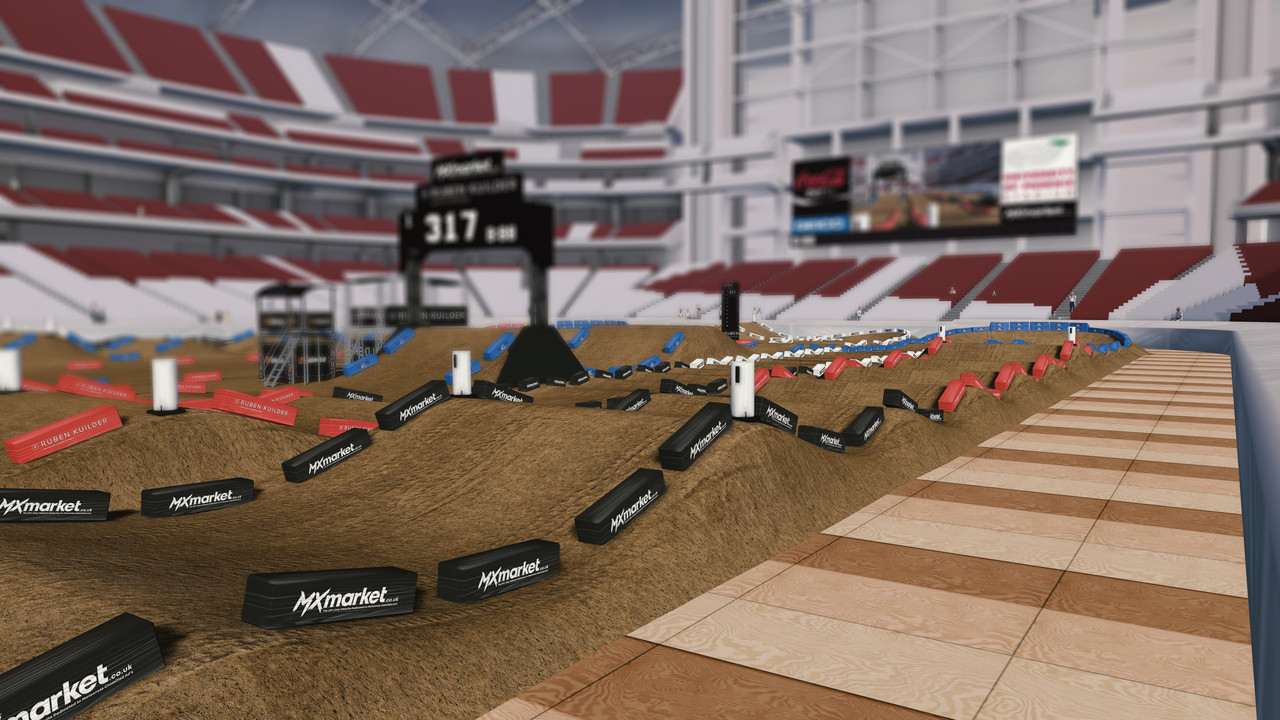 The Phoenix-area stop of supercross is especially unique because it is one of just two cities in the history of the sport, along with Los Angeles, to host its round of the championship in three different stadiums, which also includes Tempe's Sun Devil Stadium (5 races from '86-'98) and downtown Phoenix's Chase Field ('99-'15).
The start straight on the expansive floor of University of Phoenix Stadium this weekend will span approximately 384 feet, making it the longest in the championship. Riders will be able to push speeds nearing an incredible 60 miles per hour.
The one-of-a-kind shape of the stadium's exterior was built to resemble that of a barrel cactus, found in abundance in the Phoenix area, as well as a coiled snake, also abundant in the area's desert landscape.
How to install:
Simply put the .pkz file in your mods/tracks folder.
Thanks to:
TheFatController - stadium
Asdrael - general jump shape and scaling tips
Alex Aeffertz - start, manager and flagger structures